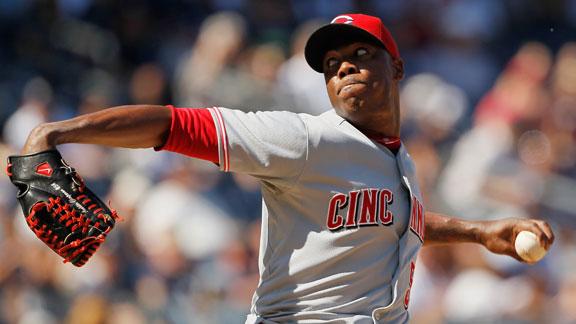 Aroldis Chapman's 2012 Season:
20 G, 24.1 IP, 43 K, 4 W, 2 SV, 6 HLD, 0.00 ERA, 0.58 WHIP.
Wow!!!
That's an average of 15.9 strikeouts per 9 innings. He's allowed only 7 hits in 82 at bats, for a ridiculously low .085 average against. It was about damn time the Cincinnati Reds moved him to closer. The Cuban Missile is the most dominant reliever in all of baseball. The man regularly touches triple digits with his fastball and is nearly unhittable.
Sit back and enjoy the show...