Nyjer Morgan tells some fans they're #1.
Jay Bruce throws up some digits.
Pat Burrell sends a warm greeting to the opposing dugout.
Jose Canseco shows us his IQ.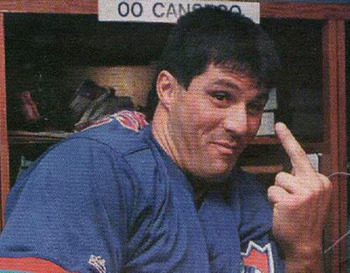 Andre Ethier does
NOT
want to bunt.
Milton Bradley flips off the world, because the world is against him.
Kerry Wood tells the opposing Chicago bullpen to f*ck off.
Jason Giambi celebrates a homerun with class.