Last night Jim Thome and Jason Isringhausen reached impressive career milestones. Thome hit his 600th homerun of his career, while Izzy saves his 300th game.
The 40 year old Thome, currently in his 21st MLB season slugged both his 599th and milestone 600th last night against the Tigers. The former 3rd baseman, turned 1st baseman, and now DH should be a surefire Hall-of-Famer. Along with his elite homerun club member status, he's also driven in over 1650 RBI and scored more than 1550 runs.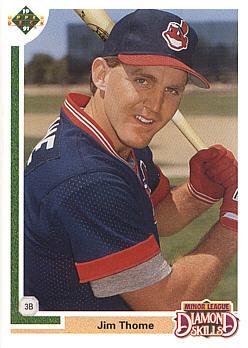 38 year old Isringhausen will not be a member of the HoF, but he's been a solid closer during his time in the Majors. He made an unlikely comeback with the Mets this year, after missing nearly the entire 2009 season and all of last year (essentially came out of retirement).
Congrats to both, and hopefully they continue to add to their numbers.