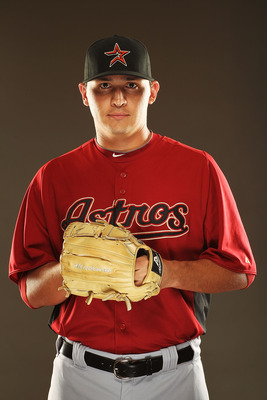 The Astros are back at it again. Losing and pitching only players with the last name Rodriguez. This marks the second time this season the Astros have sent 3 Rodriguez to the mound in the same game, and the last time they lost too. Once again Wandy Rodriguez started the game, followed by Fernando Rodriguez, then finished off by Aneury Rodriguez.
I guess this is Houston's idea of the 3 Amigos.
From June 24th:
The Houston Astros used 3 pitchers last night, all with the last name Rodriguez. Starting pitcher Wandy Rodriguez went 6 innings allowing 5 runs and picked up the loss. He was relieved by Fernando Rodriguez, who went 2 scoreless frames, and then Rule 5 pick Aneury Rodriguez finished off the game.
Not sure if this is the first time 3 Rodriguez's have pitched in the same game, but either way it's pretty damn amusing.